SMV Green Solutions works to provide safe, clean, and affordable sustainable mobility solutions in the last mile transportation. The organization has been working to build an ecosystem by facilitating access, promoting inclusive mobility, and offering technology solutions in sustainable transportation.
SMV's inclusive and holistic offerings help to overcome barriers that impede people from becoming an owner of the electric vehicle. The organization helps its end customer- both men and women- become the owner of the electric vehicle so that they can earn their livelihood. The company provides an end-to-end solution to bring e-rickshaw drivers mainstream.
SMV provides electric vehicles along with access to formal finance, Insurance, training & banking services. The business has multi-bottom line impact in terms of clean energy, financial inclusion, gender inclusion, and poverty alleviation.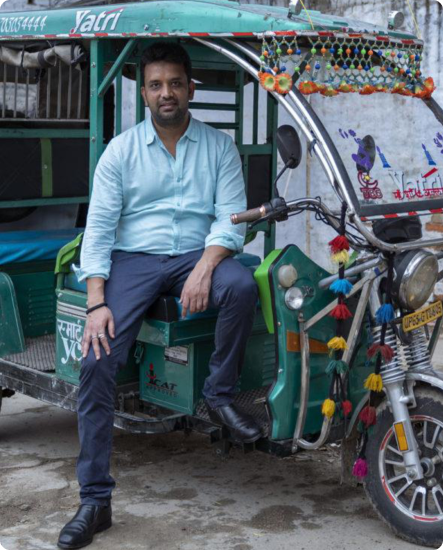 Naveen Krishna
Founder & CEO
End-to-End Solutions
Branded Electric Vehicle Showroom
After Sales Service support
Vocational Training Support
Access to Loan
Formalization Service (Vehicle Registration & Insurance)
Vision
To become one-stop solution for all sustainable mobility solution.
Motivation
To provide affordable, clean and safe mobility means for both drivers and commuters in the last mile transportation.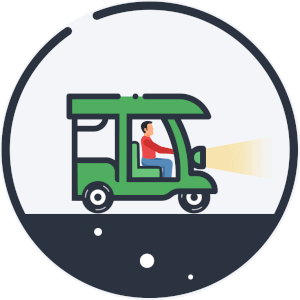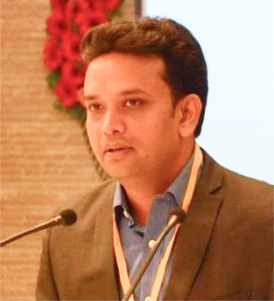 Naveen Krishna
Founder & CEO
Mr. Naveen Krishna is a Master of Social Work from Banaras Hindu University and has more than a decade of experience in working with marginalized communities and the Sustainability Mobility Sector. Before founding SMV, Mr. Krishna was working with the Ministry of Rural Development.
He has won :
- Social Entrepreneur of the Year 2014-15 by CNBC Awaaz and SONA Group
- 21 India - Pakistan Young Leaders by Asia Society
- Cordes Fellow